Unique acquire from a Semaphore.
A UniqueAcquire is an object manages a Semaphore with unique ownership in both states.
On construction (or by move-assigning to it), the object acquires a semaphore object, for whose acquiring and releasing operations becomes responsible.
This class guarantees a released status on destruction (even if not called explicitly). Therefore it is especially useful as an object with automatic duration, as it guarantees the semaphore object is properly released in case an exception is thrown.
Referenced comments of std::unique_lock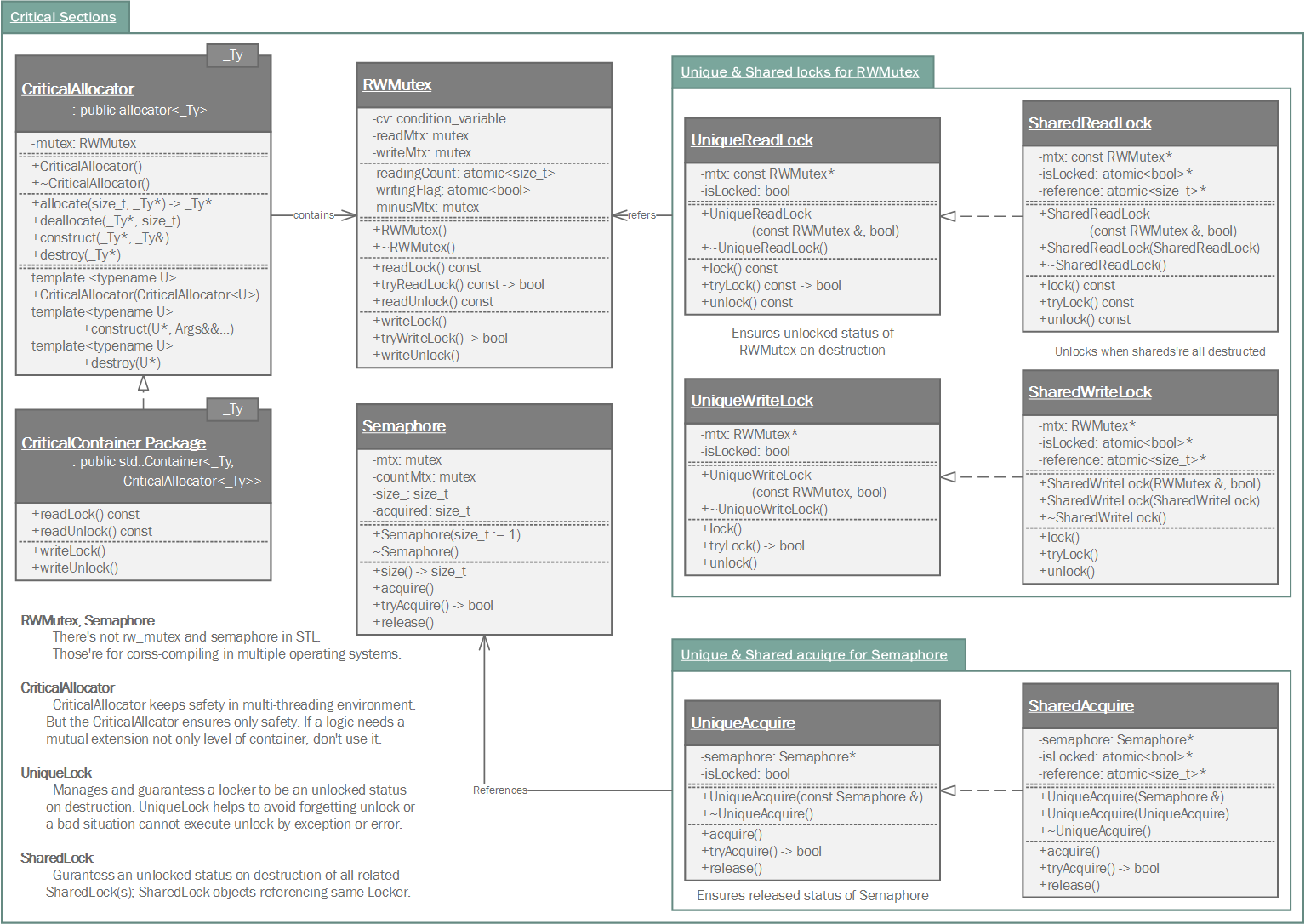 Note
Though, that the UniqueAcquire object does not manage the lifetime of the semaphore object in any way: the duration of the semaphore object shall extend at least until the destruction of the UniqueAcquire that manages it.
The UniqueAcquire is movable, but not copyable.
Author

Jeongho Nam http://samchon.org
Definition at line 39 of file UniqueAcquire.hpp.