A service.
The Service is an abstract class who represents a service, that is providing functions a specific page.
Extends the Service class and defines its own service, which to be provided for the specific weg page, by overriding the replyData() method. Note that, the service, functions for the specific page should be defined in this Service class, not its parent Client class who represents a remote client and takes communication responsibility.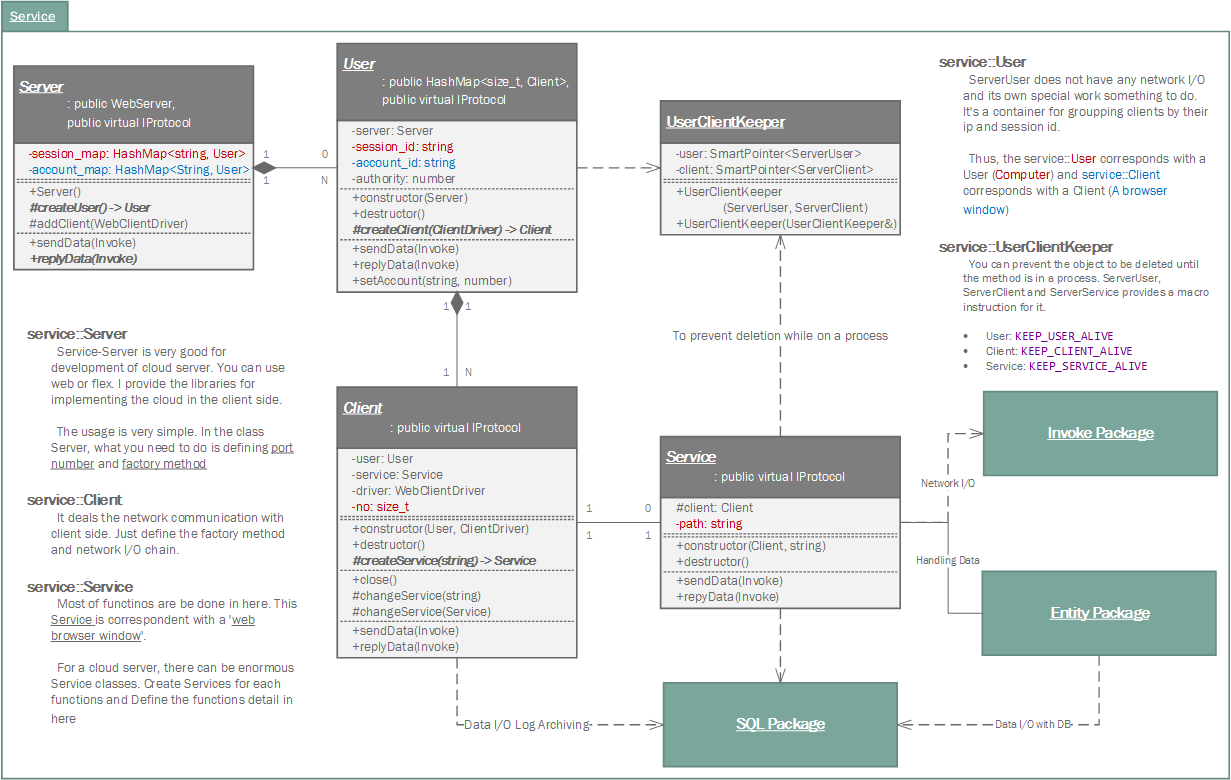 Author

Jeongho Nam http://samchon.org
Definition at line 33 of file Service.hpp.