A SQL interface for T-SQL.
[Inherited]
SQLi is an abstract class managing connection (session) with a specific database and manages SQL statements are executed and results are returned within the context of a connection.
The reason why SQLStatement(s) are managed by SQLi is because of a principle of DBMS, DBMS system doesn't allow simultaneous query from a session (connection). Only a query (process0) is allowed at a time. If you try to simultaneous query from a SQLi, ODBC throws error. To avoid the error, an execute of query from SQLStatement will lock a mutex of SQLi to ensure exclusiveness.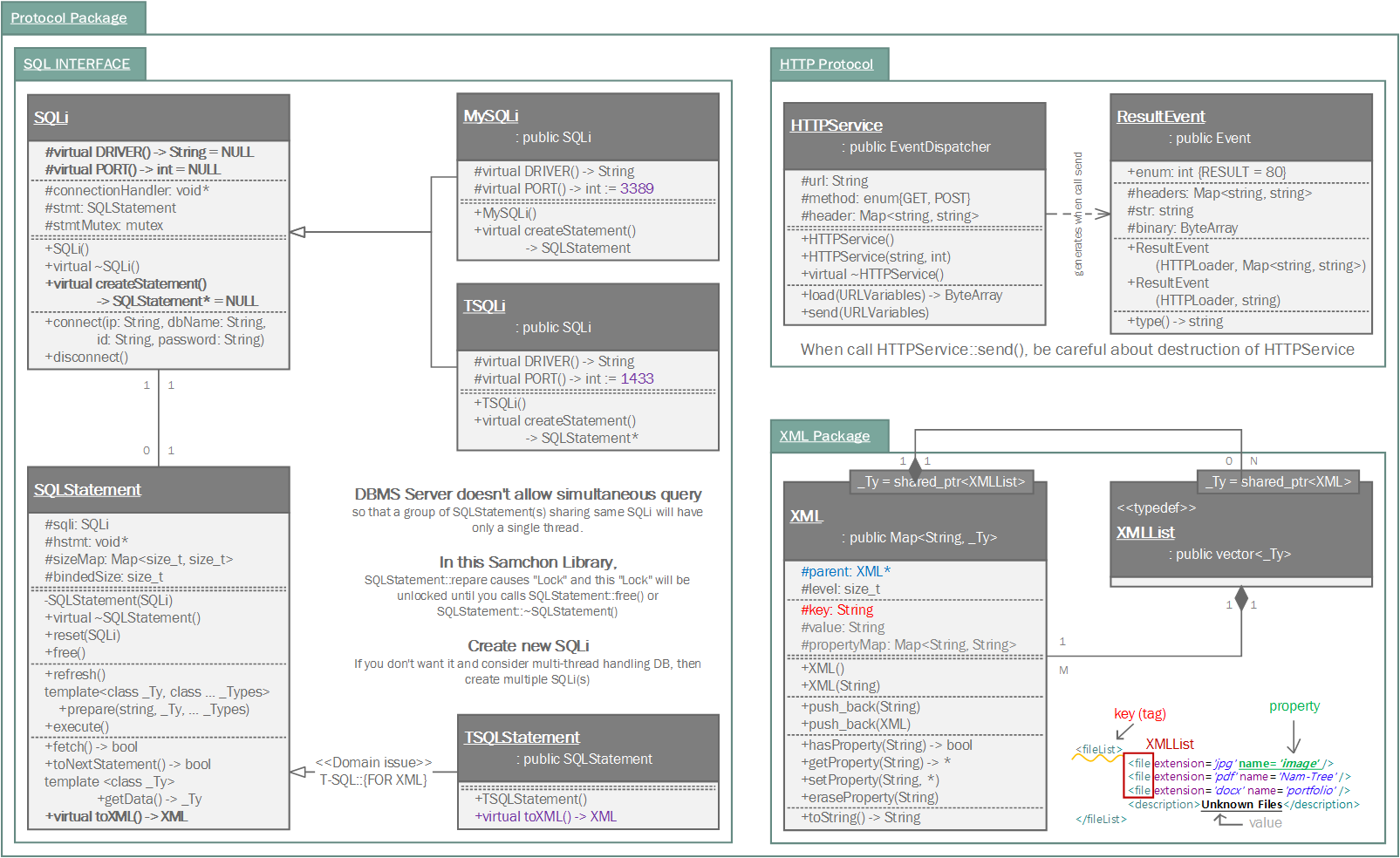 Note
To ensure the exclusiveness, you've to make SQLStatement from SQLi. Do not make SQLStatement by yourself. call SQLi::createSQLStatement() instead. Even you make a derived class from SQLStatement, don't make its constructor to have public accessor.
Becuase execution of a sql statement causes lock on mutex in SQLi, you've to destruct the SQLStatement or call SQLStatement::free() method(). If you don't, the mutex will not be unlocked, thus you can't do anything by the SQLi.
Author

Jeongho Nam http://samchon.org