A slave system for optimizing something.
Slave is an abstract and example class, for providing guidance of realizing parallel processsing system for useres, within framework of slave. The Slave class represents a slave system literally. You can study how to utilize the slave module in protocol.
A slave system (represented by Slave and SlaveDriver) is associated with a master (represented by Master and MasterSlave) or mediator (PackerMediator) system. When slave system gets order of optimization with its basic data, slave system calculates and derives the best solution and reports it to the master system.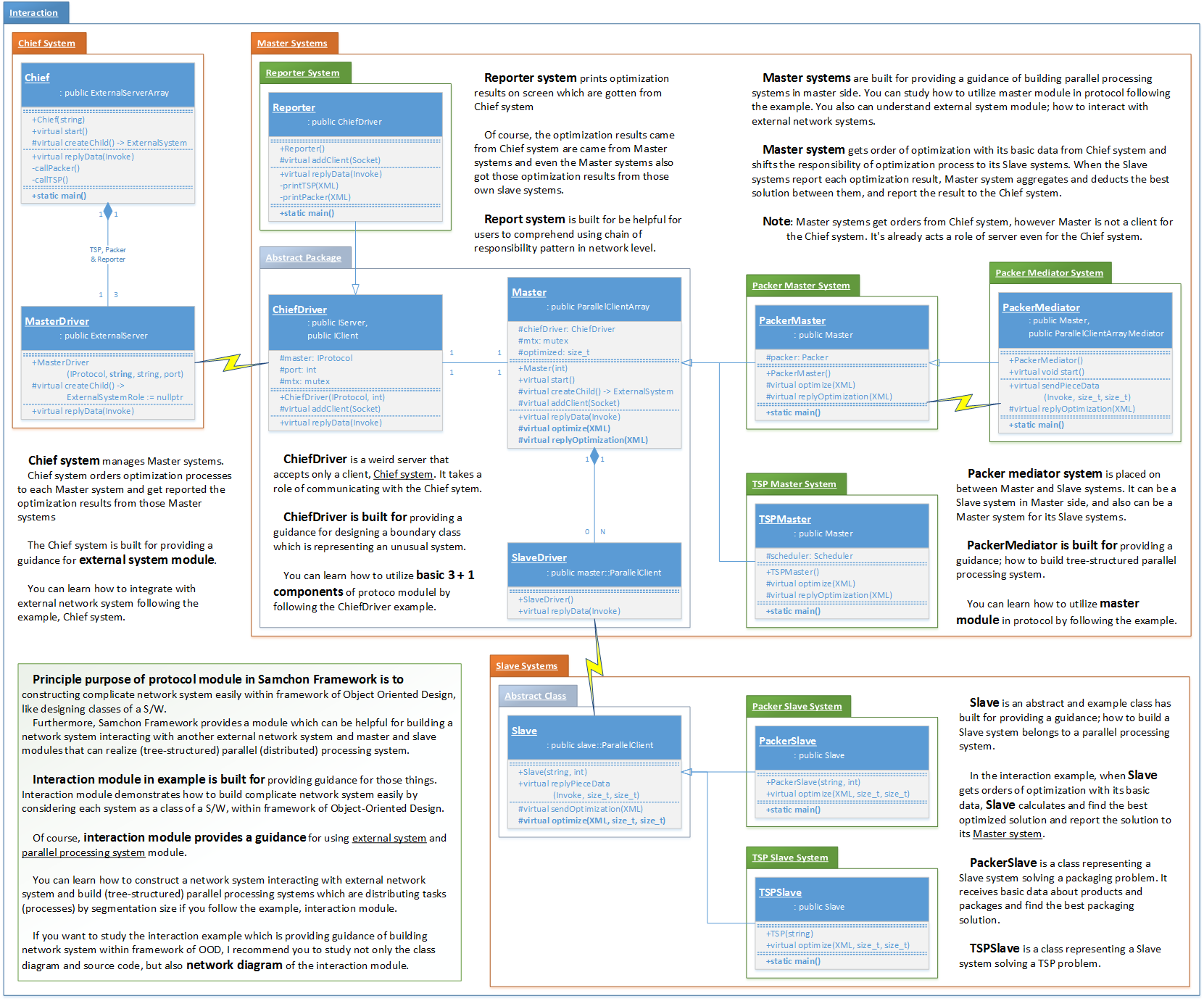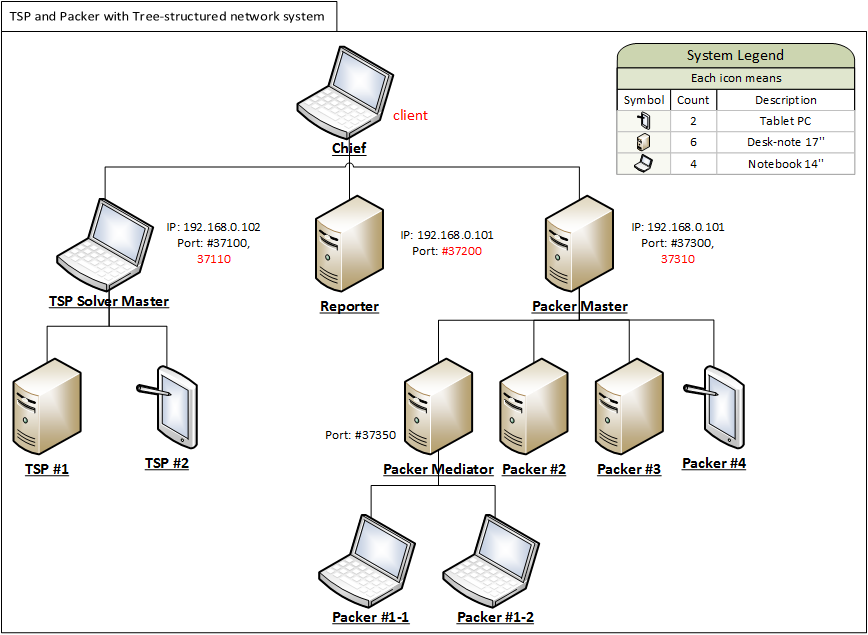 [Inherited]
See also

protocol::slave
Author

Jeongho Nam http://samchon.org