A master of parallel system solving something.
Master is an abstract and example class, for providing guidance of realizing parallel processing system for users, within framework of master. The Master class represents a master of parallel processing system in the master side.
A master system (represented by Master and MasterDriver) is associated with a chief system (represented by Cheif and CheifDriver) and slave systems (Slave and SlaveDriver). The master system gets optimization order from chief system and shifts and distributes orders to its slave systems. When slave systems report optimization result, the master system aggregates those results and reports the aggregated results to chief system.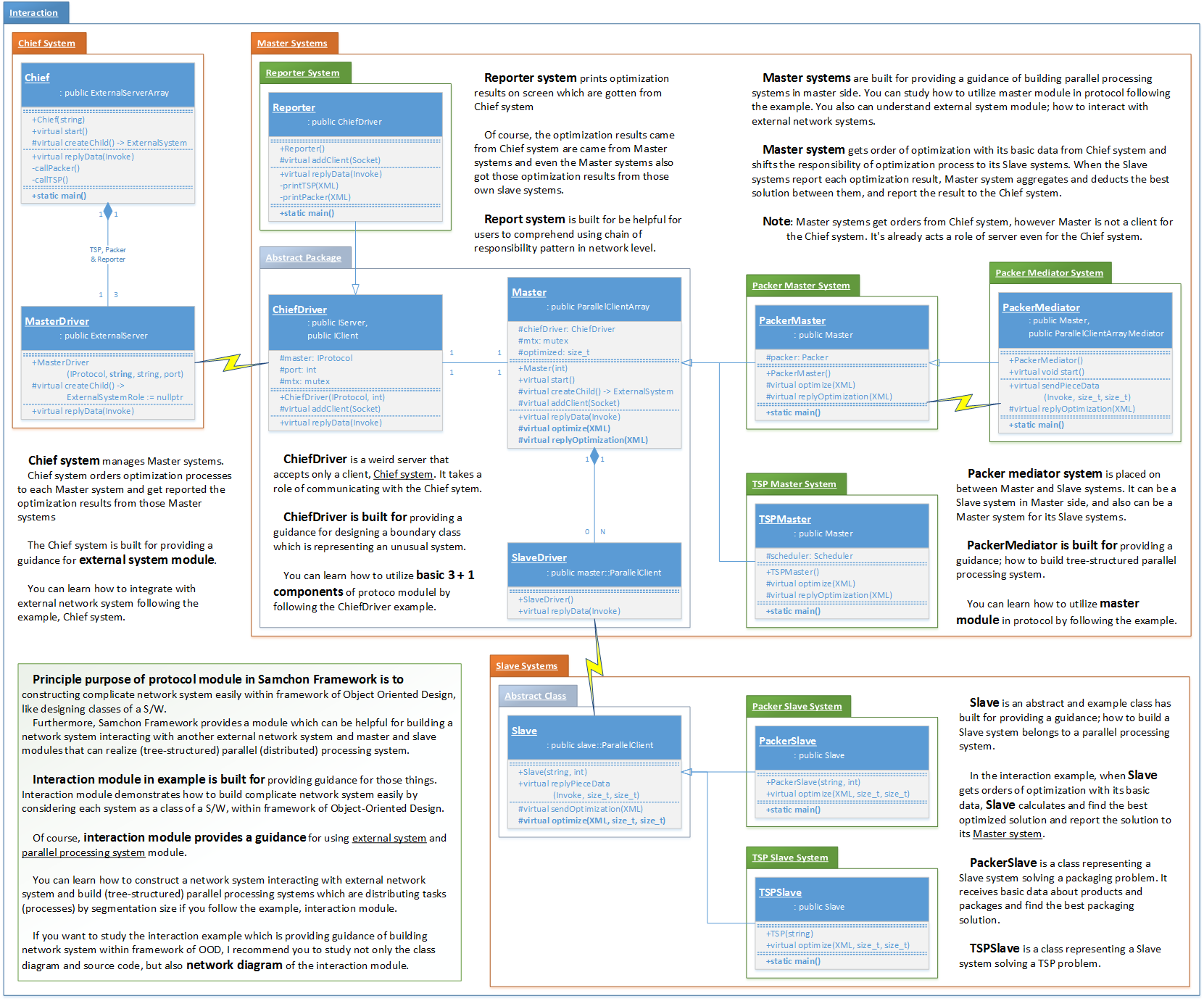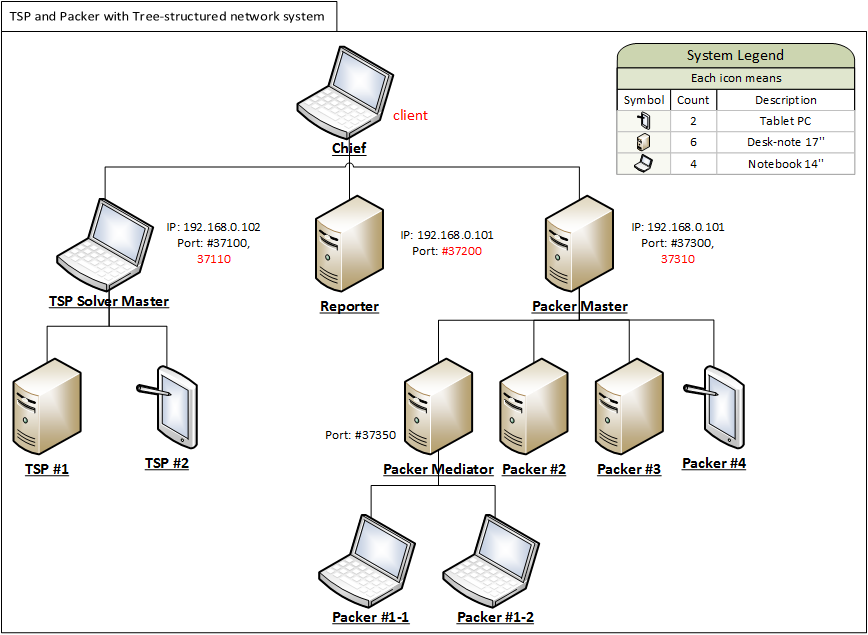 [Inherited]
See also

master
Author

Jeongho Nam http://samchon.org
Definition at line 49 of file Master.hpp.